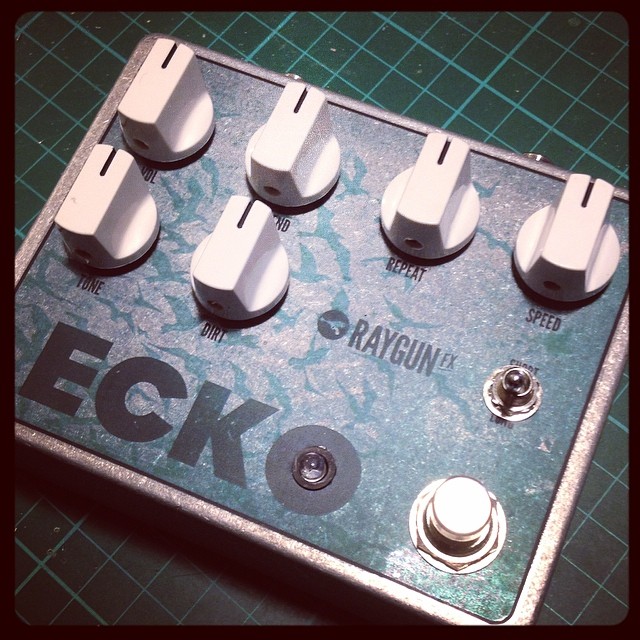 Here's your chance to own of a kind, hand made Delay/reverb/drive Guitar FX pedal custom made for grunge alt rock band HIGH/LOW and was used heavily on their debut album 'Stuck in a Void' www.wearehighlow.co.uk.
The pedal is available to bid on at our ebay page: Ecko Ebay listing
Pedal features:
LoFi Delay with 2 delay times
Drive
Tone
Volume
Speed selector switch
Pedal is in great, full working condition, supplied with box.
This is a complete one off, custom pedal. Own a piece of music history!
Ebay item link:
http://www.ebay.co.uk/itm/Handmade-Guitar-Ecko-Delay-Drive-Fx-Pedal-used-by-High-low-on-album-raygun-fx-/231552304200?pt=LH_DefaultDomain_3&hash=item35e997c448