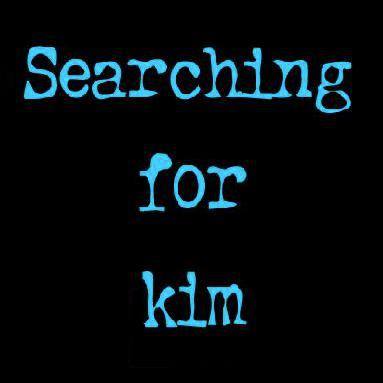 Rock band from Toronto who are slowly climbing towards a goal of commercial success.
https://www.facebook.com/searchingforkim

Matthew Di Leo: Vocals
Zach Marsh: Drums
Nate Mantle: Lead Guitar
Paul Dimerin: Rhythm Guitar
Kay Kim: Bassist
The band was formed in Burlington during the latter months of 2010 by Matt Di Leo and Sean "Doh" Restivo, and initially named the band "The Cranes". A few different members rotated in the band's roster on lead and rhythm guitars, with the only other constant member at the time being drummer William Boose. Their first gig was at Sheridan College on March 14th, 2011.
Shortly after this first gig, the band changed their name to Searching For Kim. More permanent members were also found when Nate Mantle and Paul Dimerin joined the band on lead and rhythm guitars respectively. It was during this time period that Di Leo wrote several songs, 3 of which would later become part of their EP. In the months following this, the band performed a few gigs at venues such as the El Mocambo and Lola's in Toronto. However Doh and Boose left the band at the end of 2011. These vacancies would only last for a couple of months before an audition process was started by the band to find a new drummer and bassist. About five people auditioned for each of these positions and the band quickly discovered a fit with then-16 year-old Zach Marsh, who was accepted into the band in January of 2012. The addition of Marsh to the band was crucial to their ability to branch out.
Marsh wasn't the only new member to join the band. For a period of roughly six months Nic Capobianco joined the lineup as the band's bassist. He performed once with the band on April 22nd, 2012 at the Sound Academy in Toronto. However Capobianco ended up being a divide for the band.
By this point the band had become serious about finding proper success. At the beginning of the summer Capobianco left the band. Following the departure of Capobianco, the band decided to compile their best work into an EP. Working with Our Lady Peace founder and former guitarist Mike Turner throughout the summer, Searching For Kim released their debut EP, "Paper Cranes & Hand Grenades", on October 31st, 2012.
Shortly after the EP's release, longtime guitarist Paul Dimerin went to Scotland to pursue a masters degree. Not wanting to replace Paul, Matt took up the guitar to temporarily fill his position.
In late February 2013, Kay Kim who was a previous acquaintance of guitarist Nate Mantle, became SFK's newest bassist.
SFK then went on to test the waters by performing in venues like The MOD Club on April 30 and The Velvet Underground on June 8.