Jez Williams – Doves/Black Rivers
These two pedals are going to Jez Williams from Black Rivers & Doves.
Anyone who knows me, will know how much I love Doves, (also loving their new project Black Rivers) so it's been an absolute pleasure making these for Jez. If you've not heard the band, go check them out!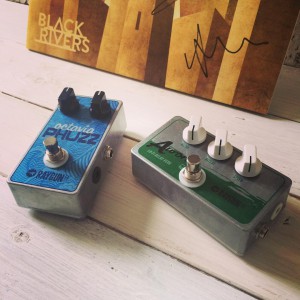 @RaygunFX Here are the bad boys pic.twitter.com/Av1qdtGV5Z

— Black Rivers (@Black__Rivers) August 28, 2015
@RaygunFX Hey thanks steve for making these pedals for me sounding raw and exciting! and will end up on our next @Black__Rivers album — Black Rivers (@Black__Rivers) August 28, 2015